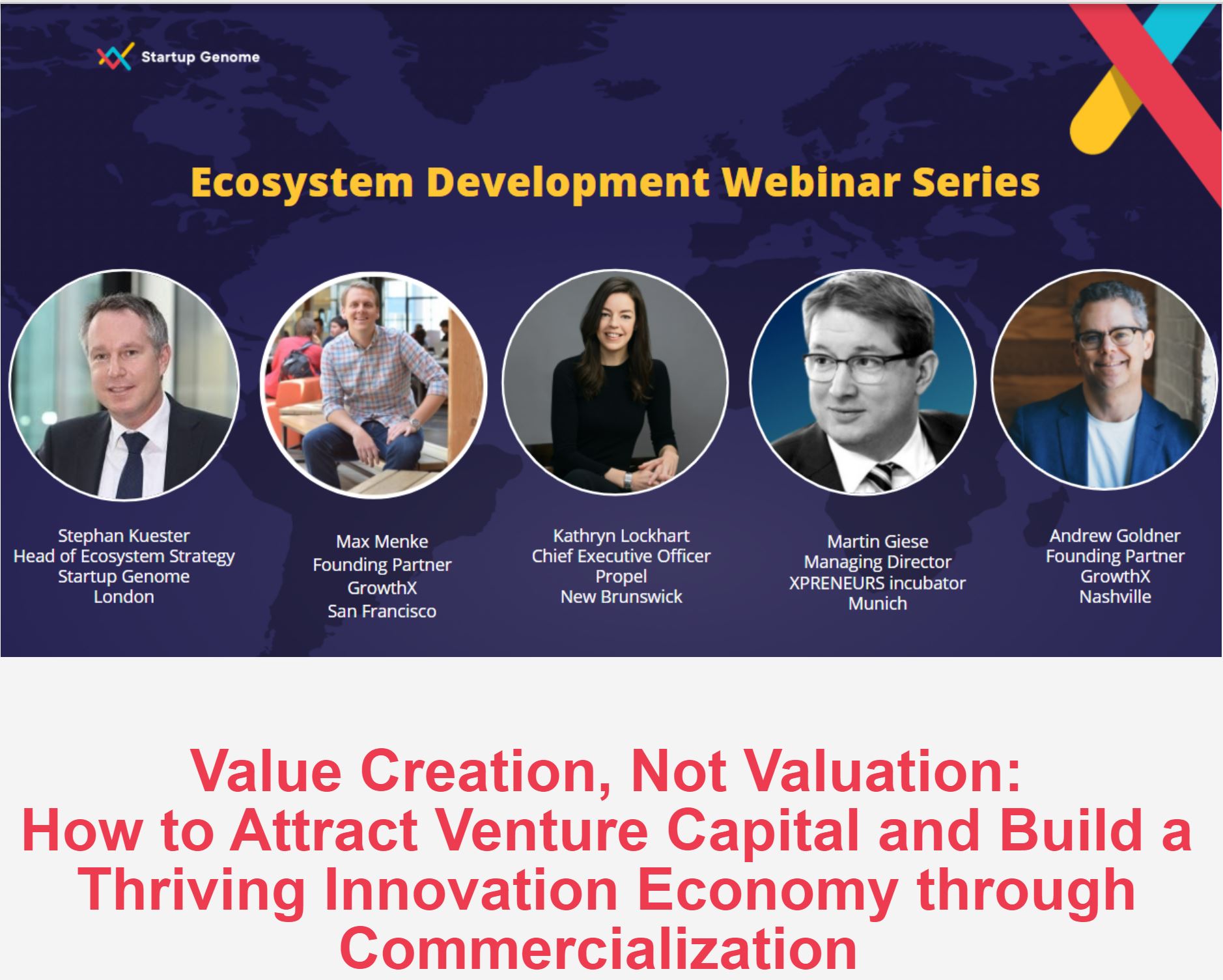 Kathryn Lockhart, Chief Executive Officer of Propel, will be a guest speaker at Startup Genome's webinar on the topic of: Value Creation, Not Valuation: How to Attract Venture Capital and Build a Thriving Innovation Economy through Commercialization.
The webinar takes place MAY 11th, 12:00 – 1:00 pm Atlantic [8:00am – 9:00am San Francisco Time]
Other speakers include Max Menke, Founding Partner, GrowthX, Andrew Goldner, Co-founder, GrowthX, Martin Giese, Managing Director, XPRENEURS incubator, and Stephan Kuester, Head of Ecosystem Strategy at Startup Genome.
Hear how GrowthX is partnering with innovative tech ecosystems around the world to unlock exponential startup growth by embracing commercialization as the key to startup success. Startup Genome and GrowthX will show how private-public partnerships have transformed nascent startup ecosystems into thriving hotbeds of activity that are galvanizing previously cautious local venture capital dollars while creating a new wave of local, high growth businesses.
Click here to register