We are entrepreneurs,
helping new founders build.
"The EVV team assist Entrepreneurs of early stage companies in navigating the complex world of corporate governance, business strategy, early stage company support programs, product development, Venture Capital financing and all important customer acquisition.  We identify and focus their strengths and provide mentors where specific needs are apparent, but above all, we help establish a foundation on which an early stage company can mature their ideas and grow."
– Bob Justason, Co-Founder, East Valley Ventures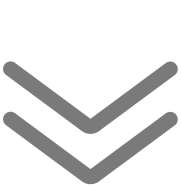 East Valley has a simple mission that guides all of our practices and investments: To grow the economy of Atlantic Canada by helping founders turn ideas into companies.
We believe that the companies we foster today will be tomorrow's titans. We invest in ICT, not only because it is our area of expertise, but because it offers such enormous growth potential for both individual investors and the economy as a whole. East Valley is working to create a vibrant tech sector here at home that will help Atlantic Canada prosper as we move into the future.
Services: Mentorship, Investment
Location: Atlantic Canada
Sector: ICT
Investment stage: Pre-Seed, Seed, Series A
We're part of
the Mariner family.
Mariner Partners is the parent company of five business units, including East Valley. Mariner has invested in startups from the beginning with a mission of accelerating innovation, and in 2012 created East Valley to serve as the official angel capital and new business acceleration arm of the business. Two of Mariner's senior executives (Gerry Pond, Chairman, and Bob Justason, COO) co-founded East Valley, along with Jeff White and Bob Neal.
We work syngergistically with Mariner toward our common goals. Mariner is often an early adopter of products and services created by our investee companies and has acquired a company from our portfolio. Shift Energy, now a part of Mariner, was first an East Valley investment.